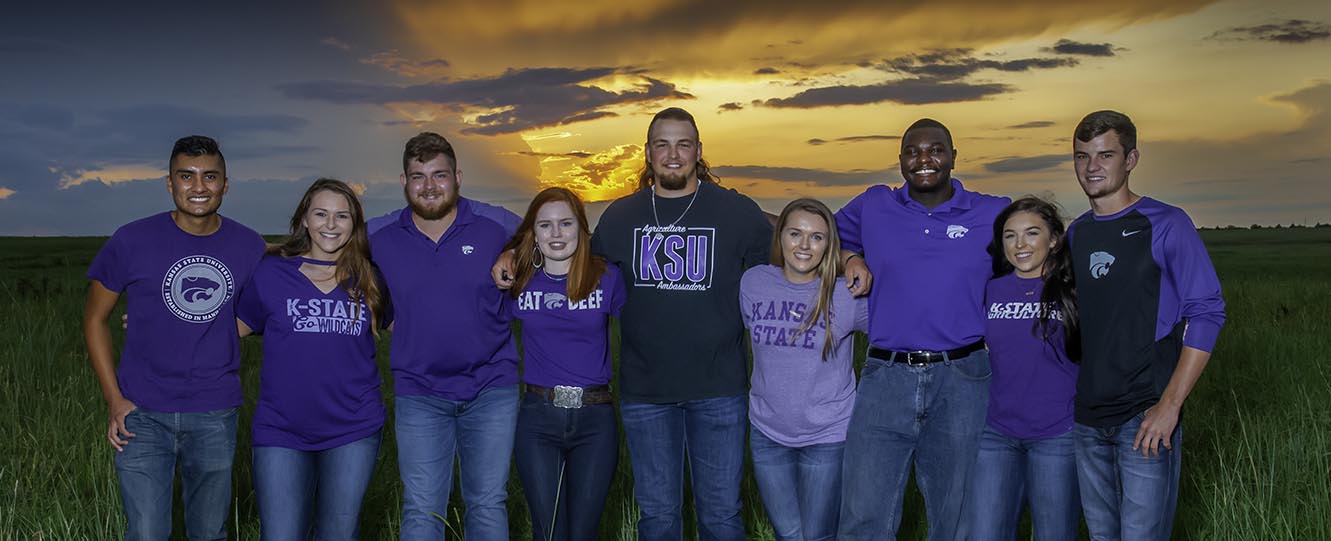 About K-State Agriculture
We're proud to be recognized as one of the nation's top ag schools. It's not something we seek out. It's an outgrowth of our dedication to advancing the science of agriculture and the art of teaching. Our faculty truly care about students, colleagues and the world we serve. Every day, we put our hands and minds together to work on better ways to achieve sustainability, feed billions, build agribusinesses and improve lives with thoughtful, well-researched use of plants, animals, numbers and words.
1863: K-State opened as the country's first operational land-grant university.
2,600: College of Ag undergraduate and graduate student enrollment
$88 million: College's average annual research expenditures