Outreach
We want to connect with future students, teachers and community members who want to have a positive impact on the world in relation to food, agriculture and natural resources. Let us know how we can support you!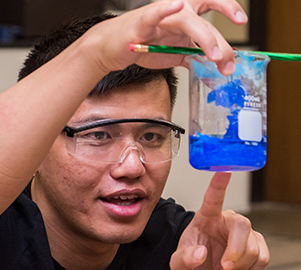 Expanding knowledge
K-State's College of Ag encourages middle- and high-school students to learn more about all agriculture offers, whether it's through  Ask an Expert, which brings K-State College of Ag faculty into middle- and high-school classrooms; or FFA, 4-H and the  World Food Prize programs.
Agriculture needs people from every background and with every of talent, skill and interest to come to the table to help tackle some of the global and local challenges we face.
For today's ag producers, business and industry leaders, K-State Research and Extension scientists, educators and volunteers are available in each of the state's 105 counties to provide the support and knowledge they may need.